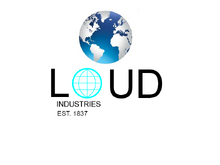 Loud Industries is an American multinational conglomerate corporation run by the Loud family. The company is based in Royal Woods, Michigan, United States. It has subsidiaries involved in real estate, metal production, pharmaceutical production, entertainment, and cosmetics. It was founded in 1837 by steel industry tycoon Frederick W. Loud, and is now run by his great-great-great-grandson, Lynn R. Loud. Its headquarters is The Loud Building in Royal Woods. Lynn R. Loud's seventh cousin, Lynn Loud Sr., used to work there, but when his boss, L. R., offered him a promotion, Lynn Sr. turned him down and resigned due to the company's shady past.
Workers
Lynn R. Loud (Chairman and CEO (Chief Executive Officer))
Robert Santiago Sr. (President)
Charles McBride (Executive Vice President)
Lynn Loud Sr. (IT ; formerly)
Vito Filliponio (CFO (Chief Financial Officer))
Margie (White-collar worker)
Properties
The Loud Royal Woods Hotel and Spa (Royal Woods Spa)
The Loud Hotel and Casino, Las Vegas
The Loud Hotel and Casino, Atlantic City
The Loud Hotel and Casino, Paris
The Loud Hotel and Casino, Macau
The Loud Hotel and Casino, Singapore
The Loud Hotel and Resort, Panama City
The Loud Hotel and Casino, Monte Carlo
Subsidiaries
Loud Development Ltd.
Loud Cosmetics
Loud Metal Works
Trivia
Loud Industries is based on Abstergo Industries from Assassin's Creed and has some similarities to it:

Both companies are conglomerate corporations
Both have control over the world
Both have expanded into various business sectors
However, unlike Abstergo, Loud Industries has no interest in world domination but has unwittingly gained control over the world in finances, media, and politics.
Community content is available under
CC-BY-SA
unless otherwise noted.